UPDATE 1/25/13: LOTS MORE PICS ADDED. SCROLL DOWN FOR THEM ALL! Steve here LIVE from NAMM 2013. All sorts of great things here. But here are some of the best:
1/25/13: I just picked up this insane 8x14 Craviotto figured maple with double cherry inlays: HERE
UPDATE 1-24 9PM. THIS KIT SOLD IN 8 HOURS. Craviotto stacked solid shell maple kit in gloss black/curly maple/gloss black. 8x12, 14x14, 14x20, 4.5x14 snare. Coming to NY right after the show. This set is completely insane and will not last long: $8500. See it HERE.
Craviotto stacked solid shell set in mahogany/rare curly maple. 9x13, 16x16, 14x22, 6.5x14 with 45 degree edges. Coming to NY right after the show. $8795. See it HERE
Craviotto rare curly maple 6.5x14 with optional high gloss lacquer. Absolutely incredible. $1980. See it HERE
1-25-13: SEE WHAT'S NEW FROM LUDWIG. PIC BELOW, BUT ALSO SEE MORE HERE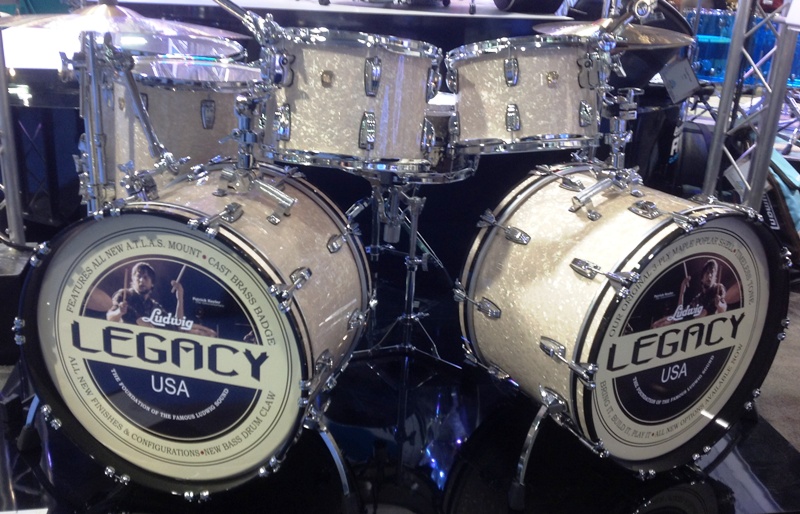 1-25-13 THE GRETSCH 'COLOR WALL' AT NAMM: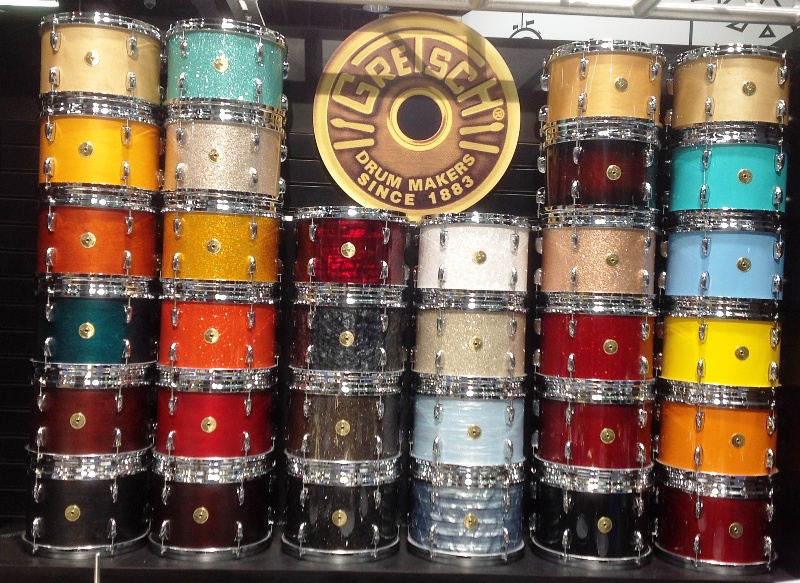 CRAVIOTTO BOOTH PHOTOS: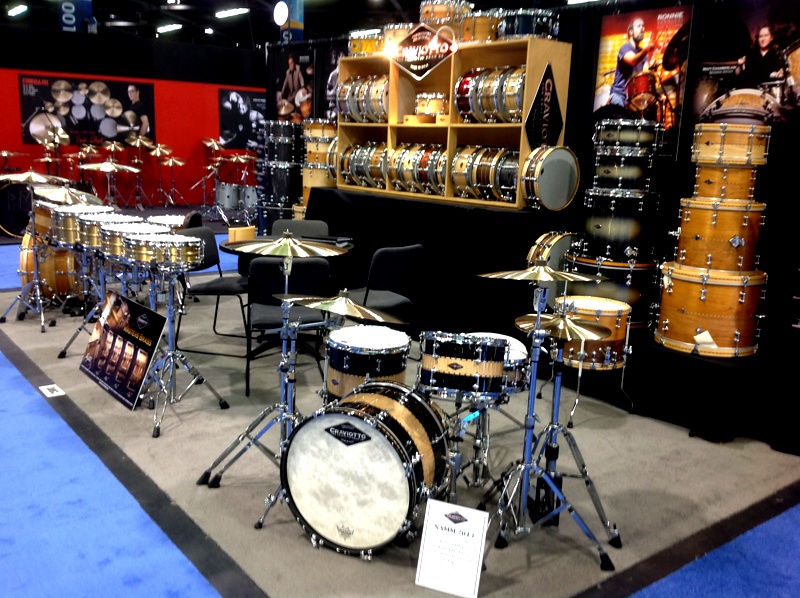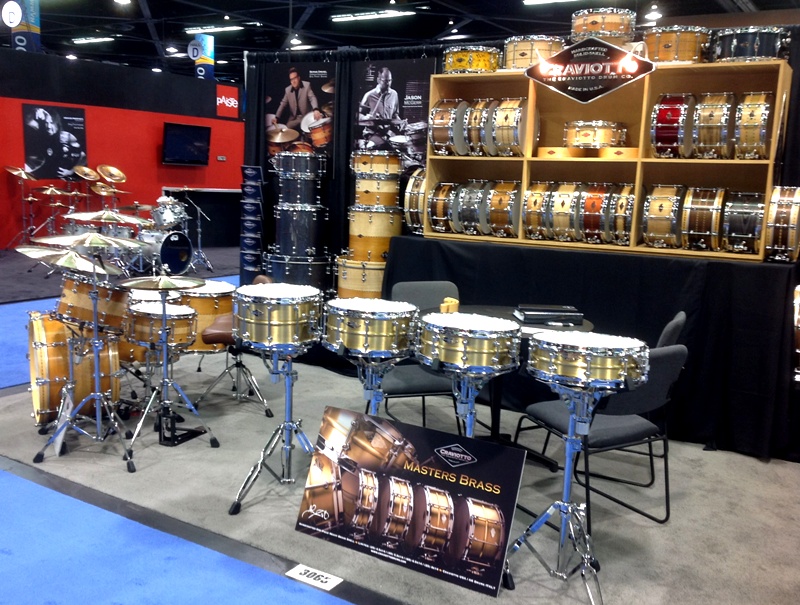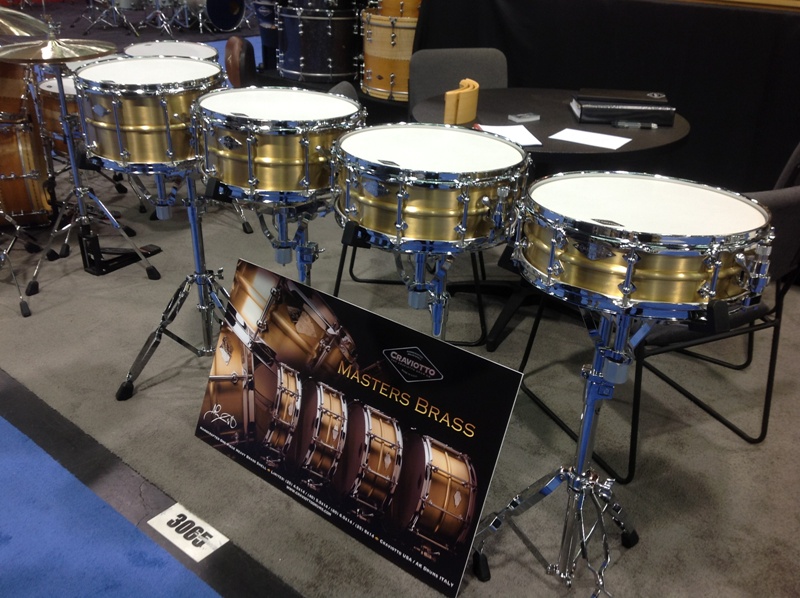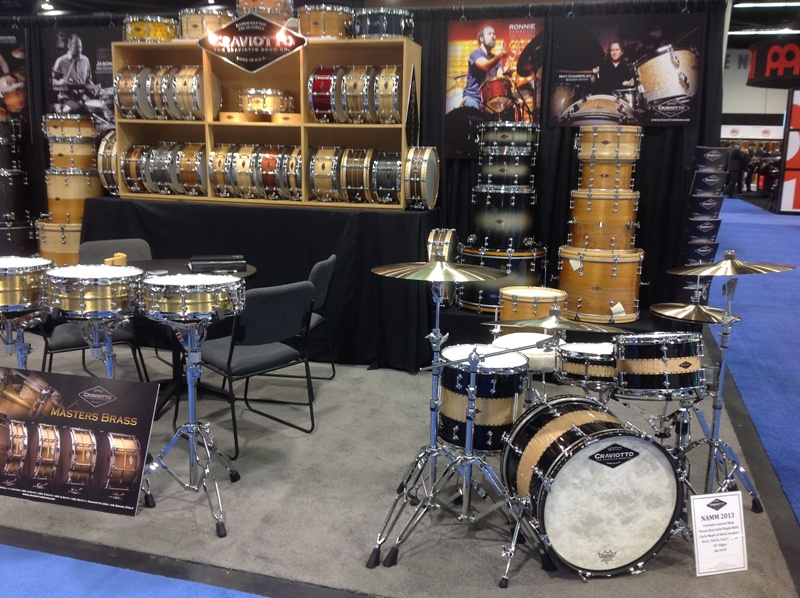 CRAVIOTTO AK MASTERS BRASS 4.5x14: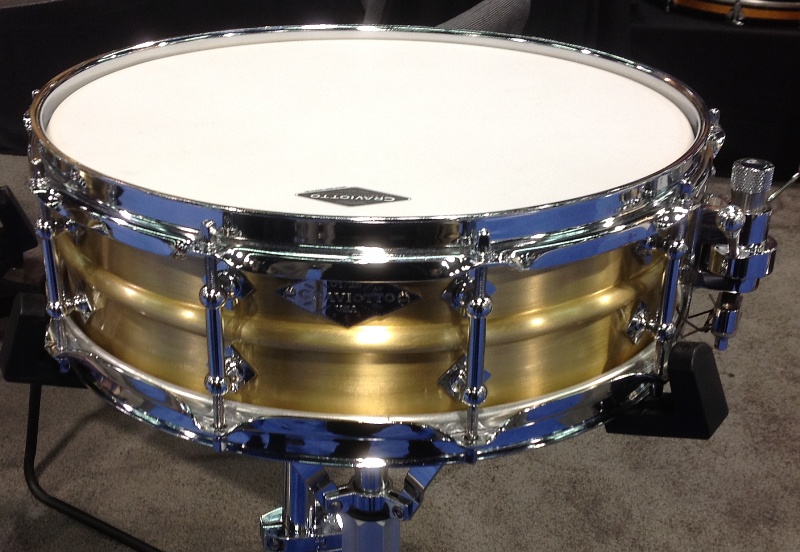 CRAVIOTTO AK MASTERS BRASS 5.5x14: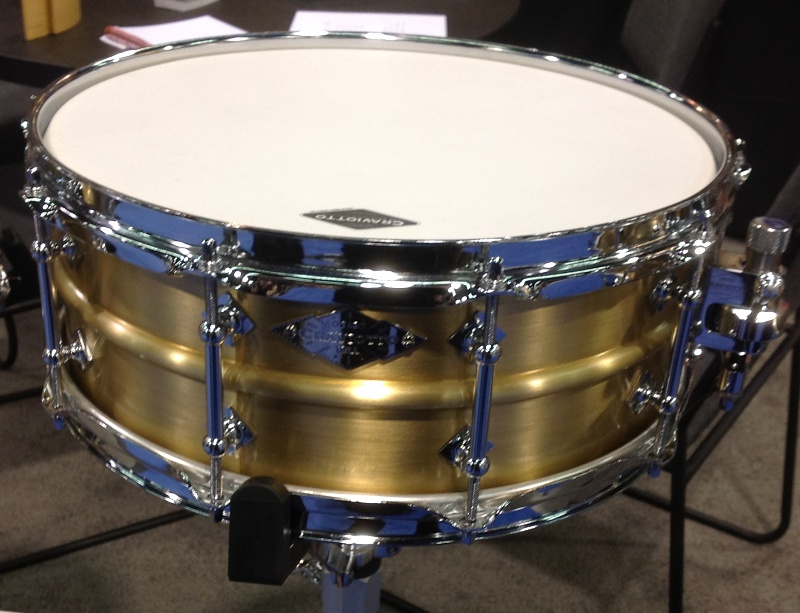 CRAVIOTTO AK MASTERS BRASS 6.5x14: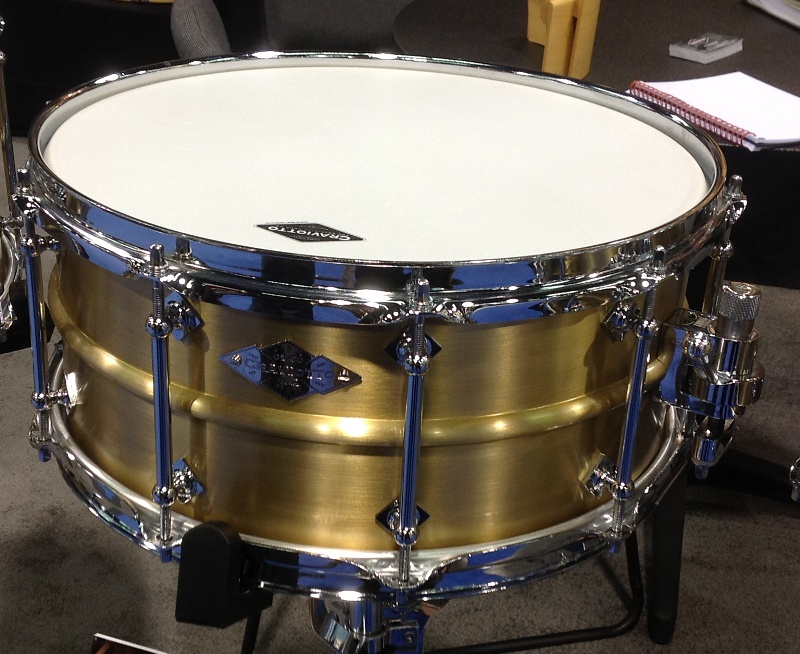 CRAVIOTTO AK MASTERS BRASS 8x14: