JUST IN: We have just received a large collection of great drums. We will have details of every item soon. In the meantime, here are a few highlights. Contact Steve at vintagedrums@aol.com for more info:
Bryan Hitt's REO Slingerland "Krupa" tribute kit. This set is 9x13, 16x16, 16x18, 14x24, 5.5x14 Radio King solid shell snare in WMP. Includes many of the stands and some memorabilia.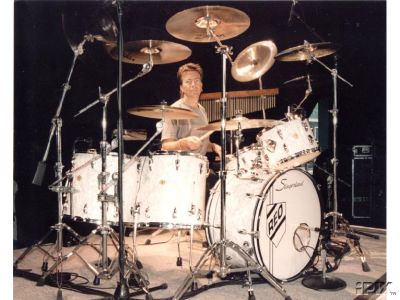 Slingerland (Conway era) champagne sparkle 12/16/22 and 5x14 Radio King ply shell snare drum with 3 point strainer and extension bridges.
Slingerland Studio King New Old Stock (Conway era) black diamond pearl 10/12/14/20/5x14.
Slingerland Studio King blue/silver/blue duco. 9x13, 16x16, and rare 14x18 bass drum.
Super rare! Arbiter "Autotune" drum set. 10/12/14/20/5x14. Silver sparkle. These are extremely unusual and cool. There are no tension casings. Each head tunes with one single tension knob. Sounds crazy right? But it does work and it is quite unique. More soon.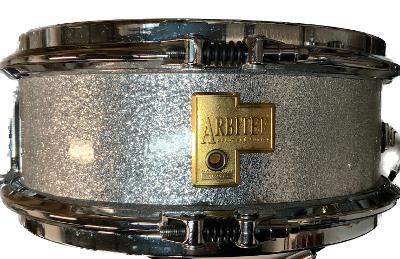 Ochletree 5x14 carbon steel snare drum. Rare and weighs a ton!
Lang/Gladstone 5x14 with rare solid Wenge shell and gold hardware, 3 way tuning.
Ludwig 5x14 Monroe era 5x14 black beauty with solid black (no engraving) shell and gold hardware.
Pearl Sensitone snare owned and used by John JR Robinson!