Our goal is to always bring you the finest quality rare vintage drums, and we are proud to list the following items that are incoming to us. Contact Steve at vintagedrums@aol.com for more info. More updates soon.
Incredible Ludwig Oyster Pink 1960 Transition Badge drum set. 13/16/22. Only about 30 sets were ever made and very few exist.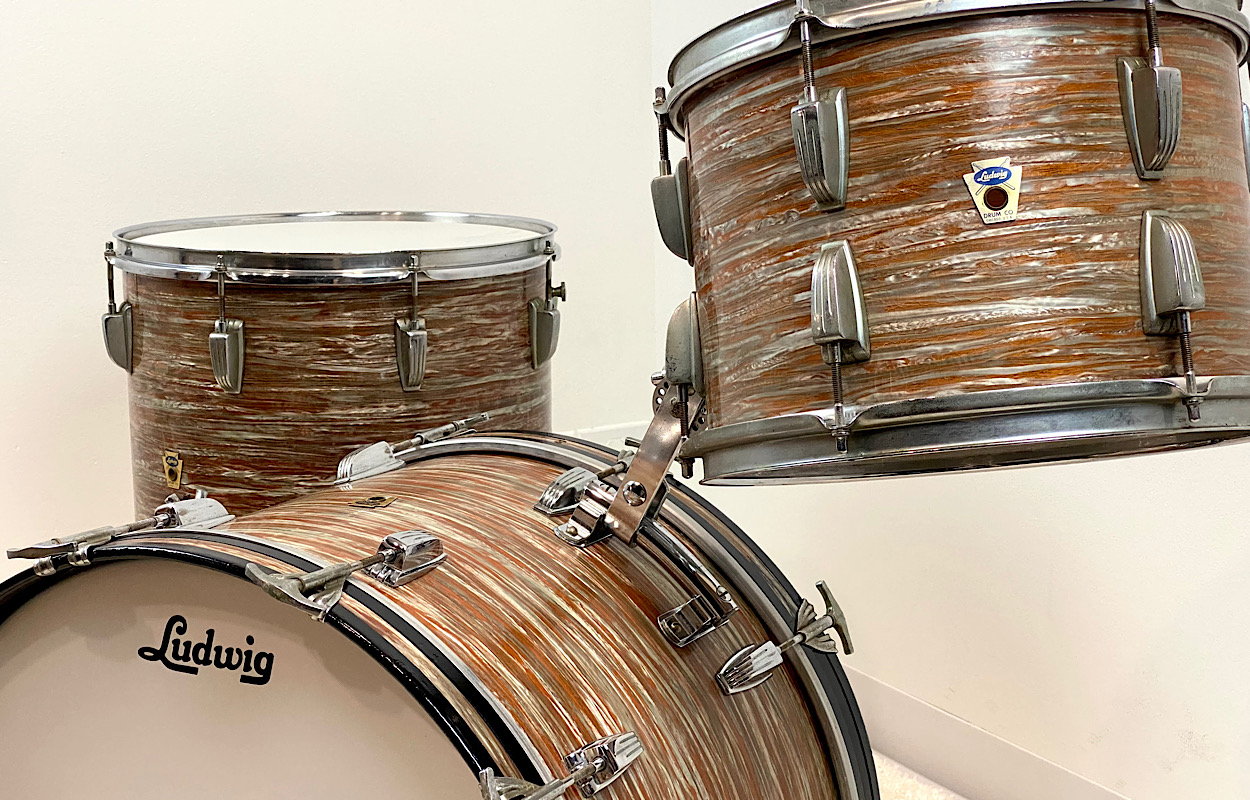 Ludwig new Vistalite kit #00 red/yellow spiral Pattern C 12/13/16/22/6.5. See it HERE.