I made another trip up to Sabian to pick more cymbals from Area 51. These are all special cymbals not available elsewhere and the selection was very robust. It's a really nice assortment. Mark Love, Sabian's cymbal master, had already set some aside since he knows what I like, and then we went through lots more. The end result is that we'll have about 75 cymbals arriving in NY for our Sabian Sound Studio up on the 4th floor, and about 35 coming to our Chicagoland store in Naperville, Illinois. These should be arriving within the next two weeks. Be sure to stop in and see these. There's some incredible stuff in here that you can not find anywhere else. Also, while I was there I did a video testimonial for Sabian along with Mark Love. Here's the video link: HERE
Here's a photo of the cart with most of the cymbals we picked. Left side is for NY, right side is Chicagoland.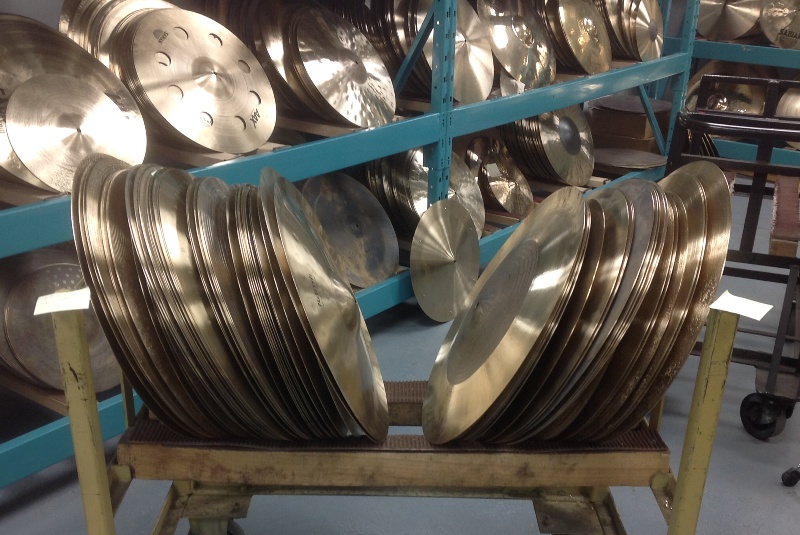 Here's a shot of Mark Love counting the cymbals for our shops. Mark is THE person when it comes to selecting cymbals sounds: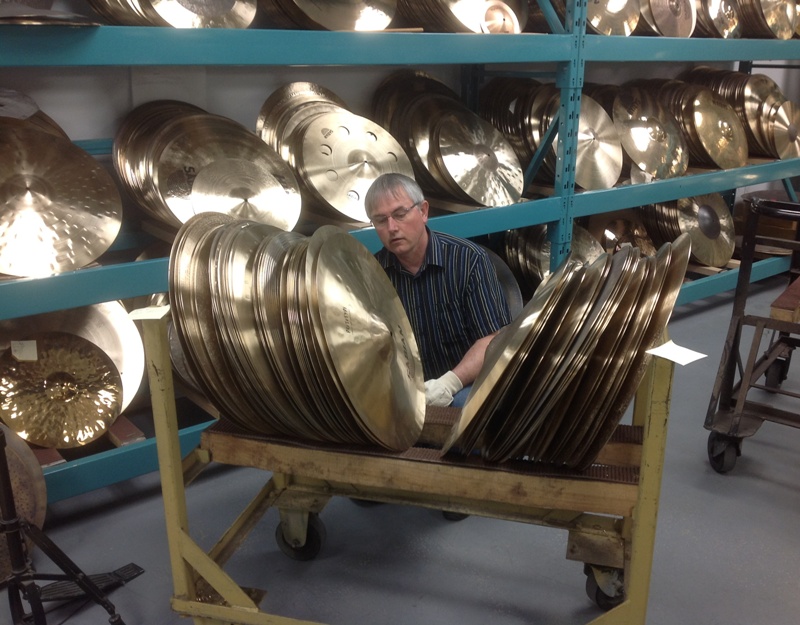 And, here's a shot of a portion of Area 51. Cymbal heaven!!!!