This Leedy catalog is one of my favorites because it has photos of the ultra rare Autographs of the Stars finish which was only offered in 1940-41. That finish is one of the rarest in the world today. The finish itself is a pale blue-green base color with white stars in the background. The finish has replica signatures of Leedy's top endorsers "indelibly and pemanently processed in a star studded blue background" as the catalog description states. In addition, the catalog has all of the Leedy mallet instruments as well as drum sets, snare drums, hardware, traps, marching drums, and a nice selection of endorser photos. And, in keeping with Leedy's forward thinking approach there are nice color shots in here, including the color swatch sample page as well as the Autograph of the Stars snare drum and drum set photos. Here's the cover shot showing Phil Patton seated behind his kit, and band leader Orrin Tucker standing: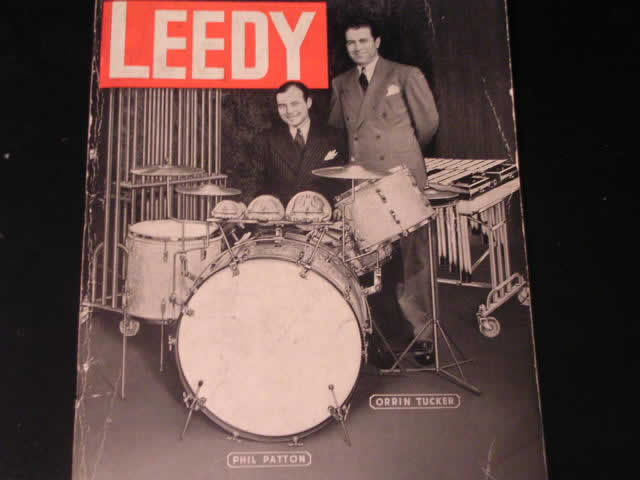 Now, here's the shot I absolutely love! I can only WISH that I owned this drum!!!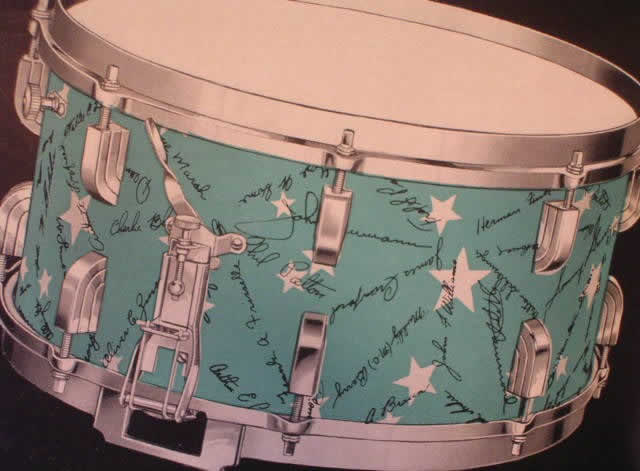 Not sure I can top that last photo, but, here's a shot of a set I certainly wouldn't mind owning!!!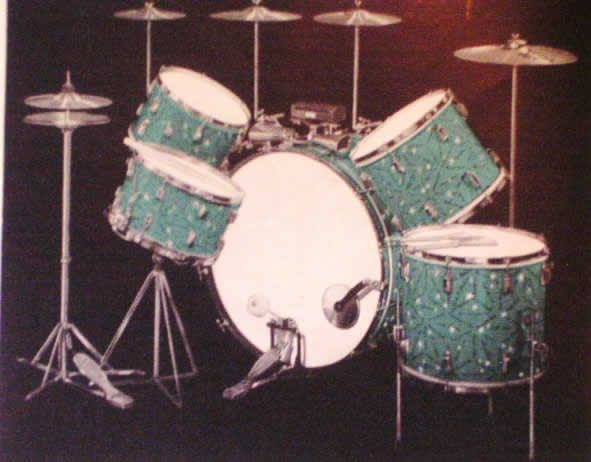 Here's a shot of a portion of the color swatch page showing this rare finish. Other Leedy wrap finishes for this catalog included gold, green, silver and red sparkle, white marine pearl and black diamond pearl.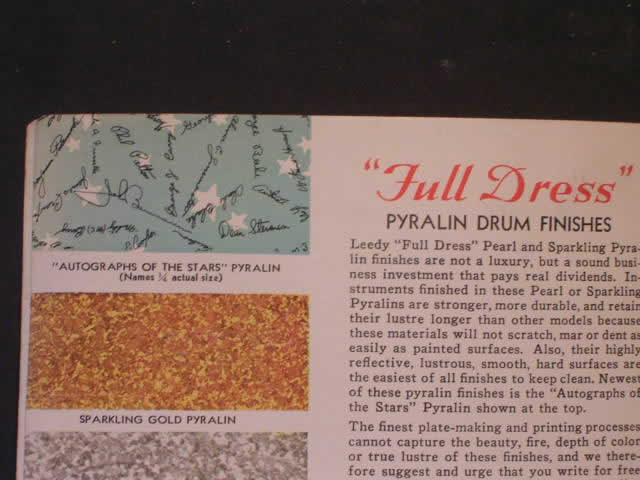 Here's a shot of the portion of the color swatch page that talks about the Leedy "full dress" option. Basically, this option was one by which the drum was customized with contrasting colored shapes cut from pearl wrap material and then applied to an existing pearl wrapped shell. As an example, a white marine pearl shell was often seen with diamond cut-outs of contrasting sparkling pearl, such as red and gold sparkle and these were attached to the panels of the drum. This was, in Leedy's view, a way in which to differentiate your equipment and bring a special sense of style to it. Essentially, a "custom shop" approach. Not bad for 1941!! Definitely ahead of their time!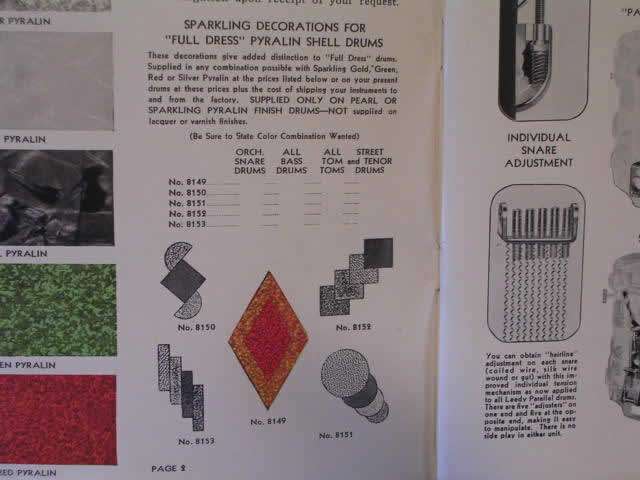 Here's a shot showing the great parallel strainer: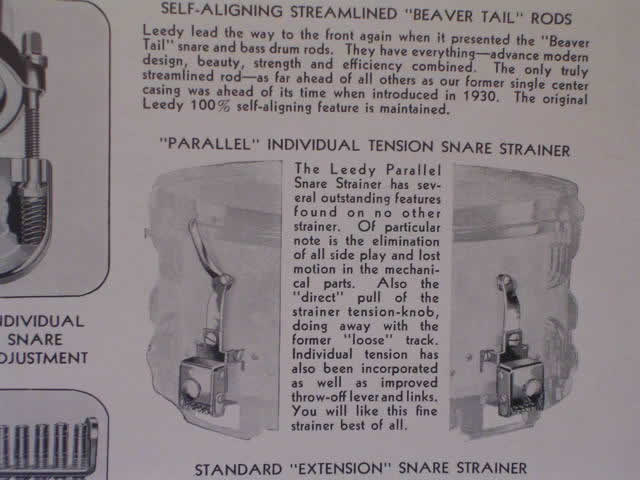 Here's a shot of the info on the Broadway Standard Extension strainer: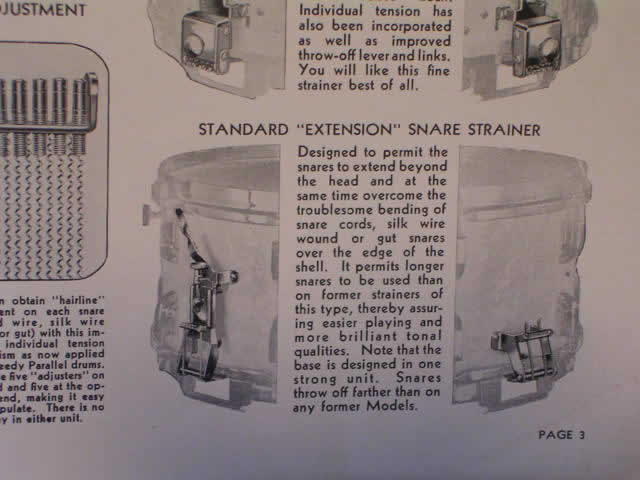 And, how can you beat this for the back page shot on the catalog: Sonny with Duke: