As we move forward we'll be posting certain photos from some of the original Leedy catalogs in order to give you as much historical information as possible.
These shots are from the 1962 catalog:
Cover shot featuring Shelly Manne: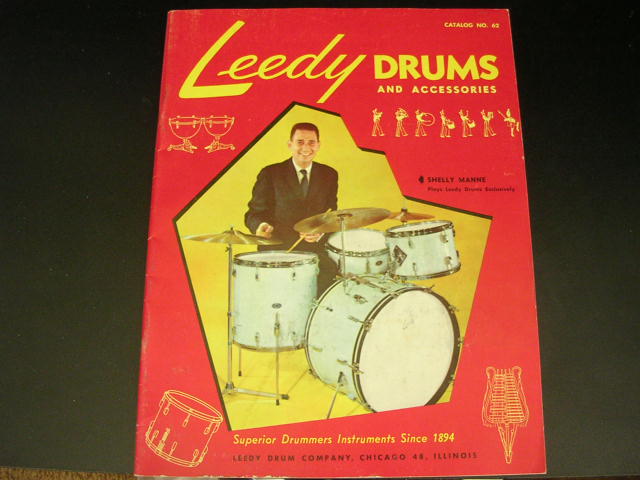 Close up of Shelly from the cover: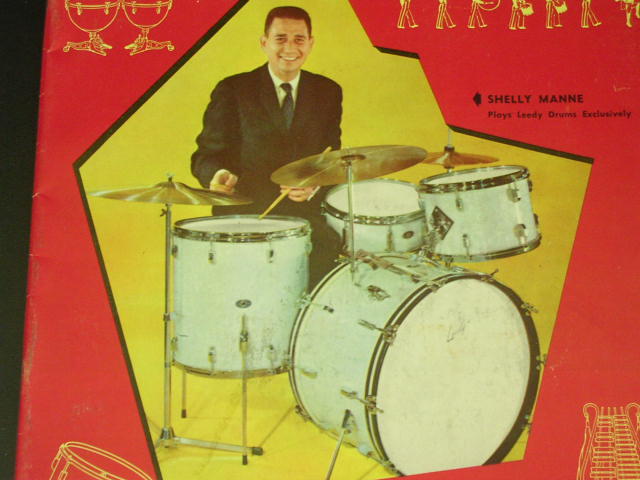 Full shot of the back page with all colors for 62: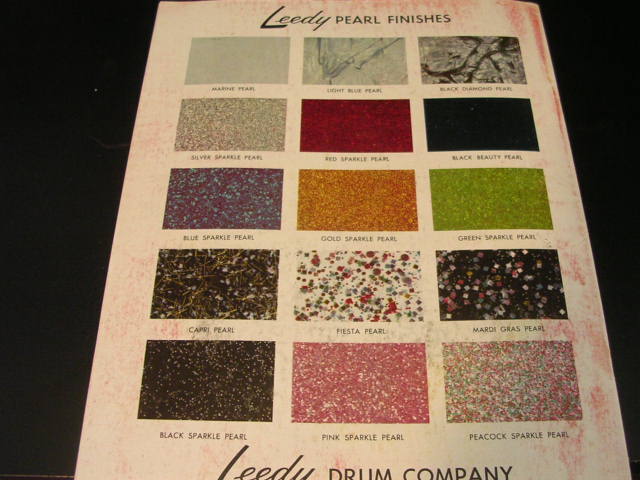 Close up of the color swatches for four of the rarest Leedy colors from this era: Peacock sparkle; Pink sparkle; Fiesta pearl, and Mardi Gras: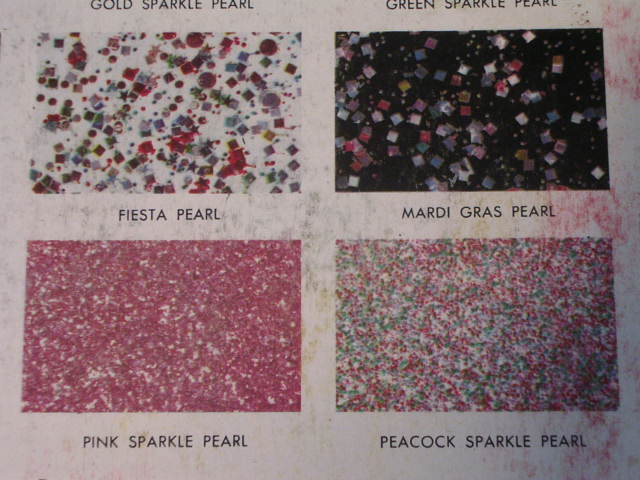 Two more fairly rare colors. Black sparkle and Capri pearl: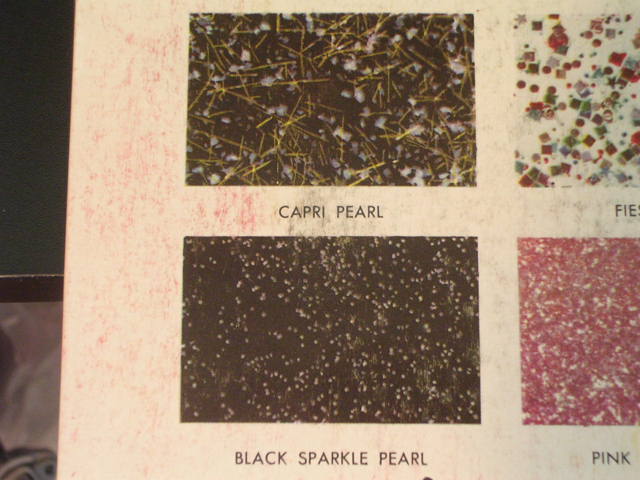 Here's a cool one. The Joe Harris brass shell snare drum. This model had a natural brass shell rather than chrome plated. Don't see many of these.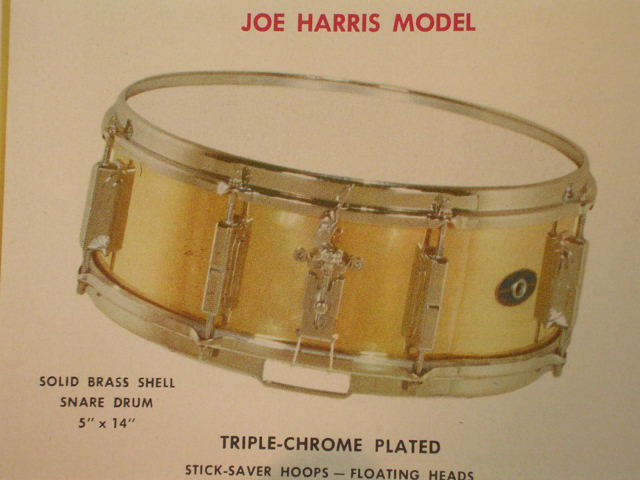 Here's the Leedy Shelly Manne model in classic WMP: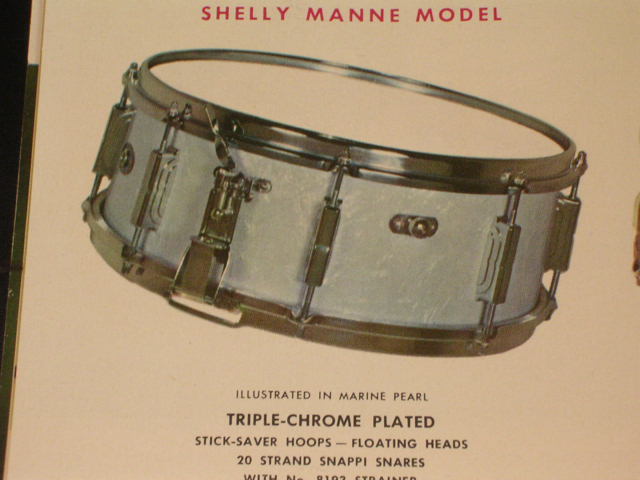 Here's a kit I wouldn't mind owning; 12/14/18 with matching snare in Mardi Gras!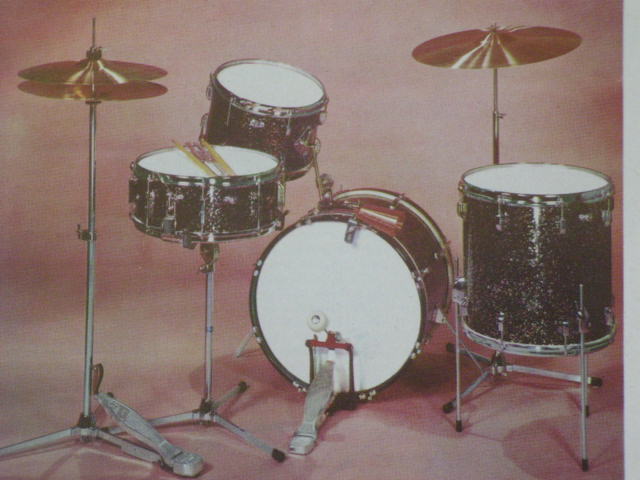 Here's the classic early 60s double tom set up with two "same size" mounted toms in red sparkle. In this case, the two mounted toms are 8x12s: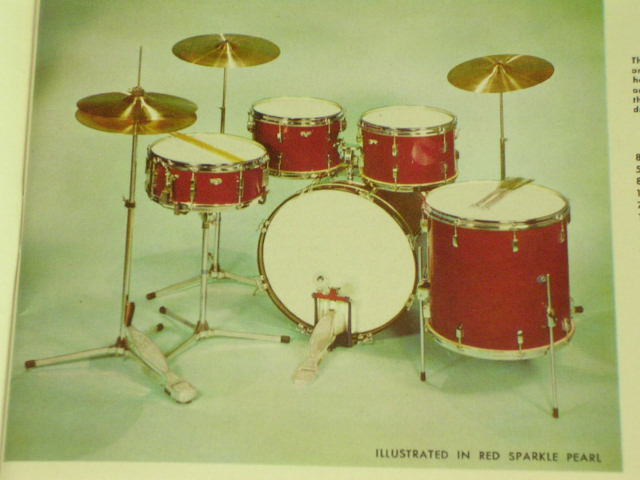 Here's an example of the ultra rare Peacock sparkle on a mounted tom. This is an exceedingly rare finish. From a distance you could mistake it for champagne sparkle, but it clearly is not. There are red and green colors in it which make it very different from champagne sparkle. We have a kit in our shop in this finish. A really clean 13/16/22 with matching snare drum!